About Us
Safety 1st Removals was founded in early 2016 to work in the areas of asbestos and meth removal. While only a fairly new company, the founder John Kerr has worked in the asbestos removal area for sometime in Australia and brought that skill and qualifications back to New Zealand.
Safety 1st Removals Ltd is a Class A approved Work Safe accredited Asbestos Removalist. Safety 1st Removals Ltd has up to date Safety Management Systems and Safe Work Procedures for the benefit of their Clients and Employees to follow. John Kerr has brought back to NZ up to date Training methods and Best Practice Procedures with his work with Asbestos and Meth.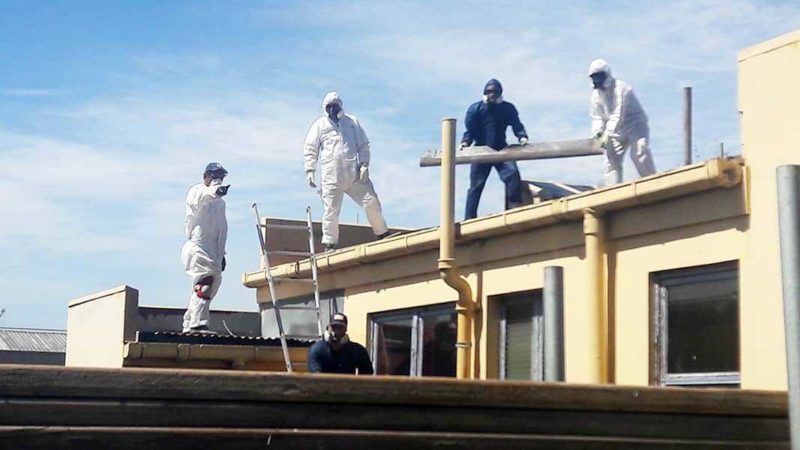 John is a firm believer in the adage Safety 1st and promotes his Employees the need not to rush and to always think about the steps of the work for the day before they undertake them. By encouraging Employees to take ownership of Safety they can empower them to act Safely at all times. Safety 1st Removals Ltd always looks to eliminate the Hazard as much as possible and not just rely on PPE to save the day.
Our Company has two teams currently and are planning to expand in the near future. Our Employees are all trained to current NZ Standards and ongoing training is always encouraged.We run a Mentoring Program for all our New Employees and they work alongside an experienced Employee for a considerable period.
Safety 1st Removals Ltd has grown quite quickly to offer a range of services now. We not only deal in the Removal of Asbestos and Meth. We undertake Testing and Assessing on both Asbestos and Meth as well.We can offer up to date advice to our clients on the Safe Handling and Removal of Asbestos and Meth.
Asbestos has been used in the Construction Sector for many years and they say that there is about 50 years worth of Asbestos in the Auckland Residential Market. We aim to be the number 1 Asbestos Removal Company of choice for Homeowners and Tradesmen in the Residential Sector.
Meth has only really burst onto the NZ scene in the last 20 years and its contamination has started to be realised as a potential Health Risk to home users in the last 10 years. Again Safety 1st Removals Ltd is aiming to be the number 1 of choice for Homeowners and Tradesmen dealing with the remediation of Meth Homes.
While both Asbestos and Meth are very Dangerous and can be quite freighting for the client we aim to ease their mind in our professional and communicating manner so that all questions have been answered. Safety for our Clients at all times is our one priority and through our containment procedures we can show why we are one of the best operators in NZ.
We currently operate in Auckland but are aiming to offer our range of services to the Northland Area and expand into the Waikato area after that.
Safety 1st Removals Ltd would encourage you to contact us and let us give you a no obligation quote.
Make Enquiry