Safety 1st Removals
We are a specialist Asbestos Removal and Deconstruction company with over 15 years experience assisting both New Zealand and Australian customers with the removal of asbestos in commercial and residential buildings. We also specialise in Deconstruction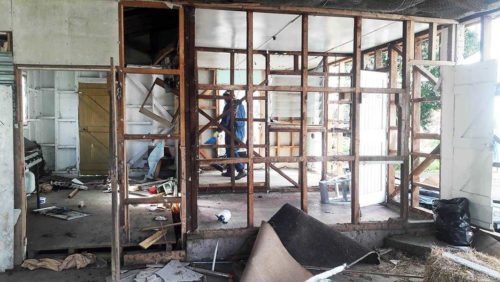 Asbestos Removal and Deconstruction
Our team are highly experienced in working with hazardous materials and hold a Class A Asbestos Removal License in Auckland.
We specialise in the safe removal of asbestos textured ceilings, asbestos cladding and asbestos roofs in houses and commercial buildings.
In addition, we offer Deconstruction of Houses offering an alternative to filling our Landfills we divert as much of the Waste as possible

Our team service both the Auckland and Northland regions.

For a professional, no obligation quote, please contact John on 021 222 5246.
Make Enquiry